Best Fun & Interesting Things To Do In Matsumoto Japan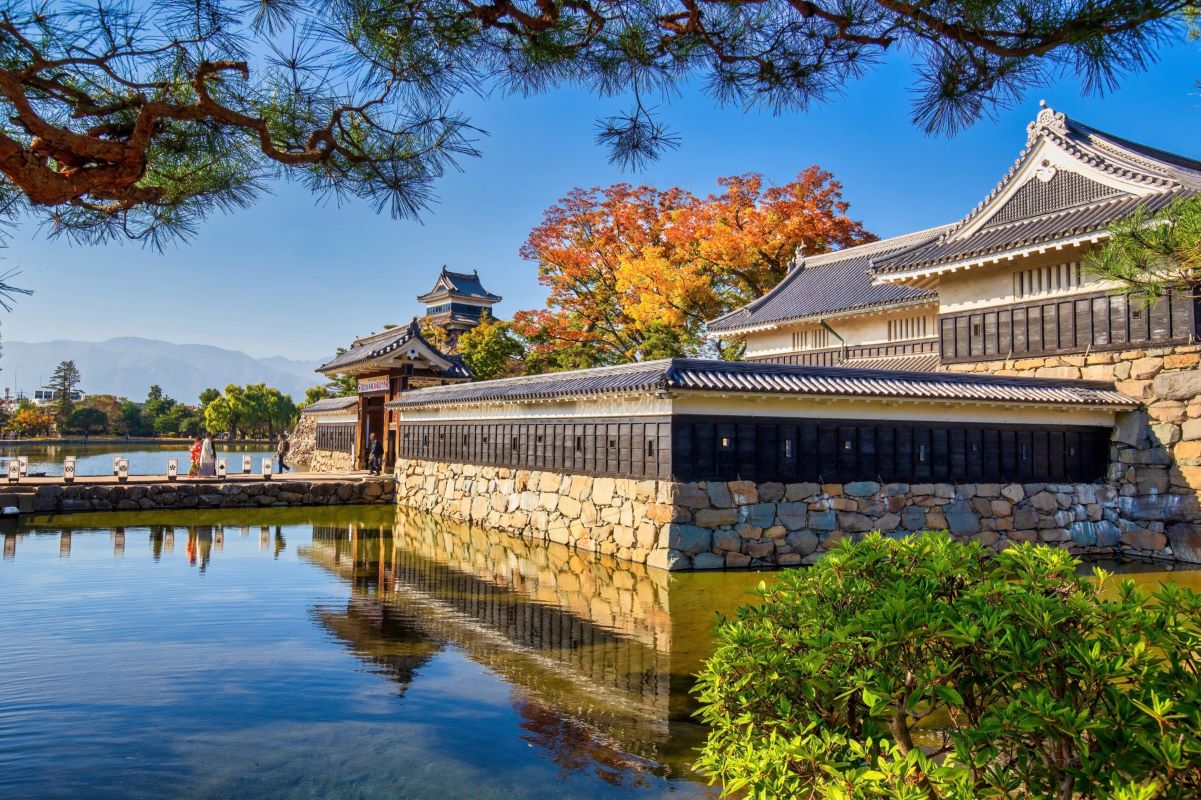 Matsumoto in Nagano Prefecture Japan is not only dotted with fascinating historical sites, including the national treasure Matsumoto Castle, but also offers a variety of word class art galleries and museums, a samurai-style townscape perfect for strolling, and don't forget the healing hot springs and highland scenery that will knock your socks off.
Here are the best things to see and do in Matsumoto, a city of historic charm, style, and bountiful nature.
Matsumoto Castle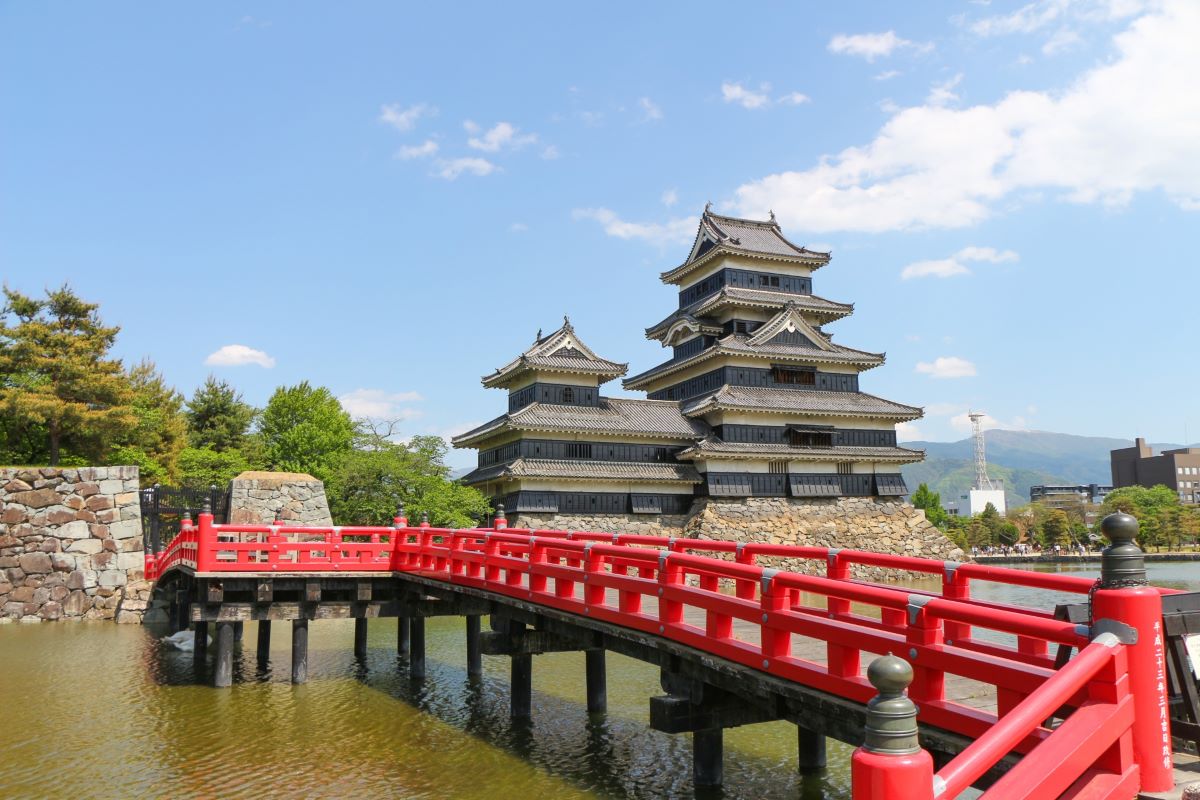 The first attraction on your list of the best things to do in Matsumoto is a no-brainer, head straight to one of Japan's National Treasures, the breathtaking Matsumoto Castle.
Nicknamed Crow Castle due to its jet black lacquered exterior is designated as a National Treasure along with Himeji Castle, Hikone Castle, and Inuyama Castle, so castle fans should not miss it.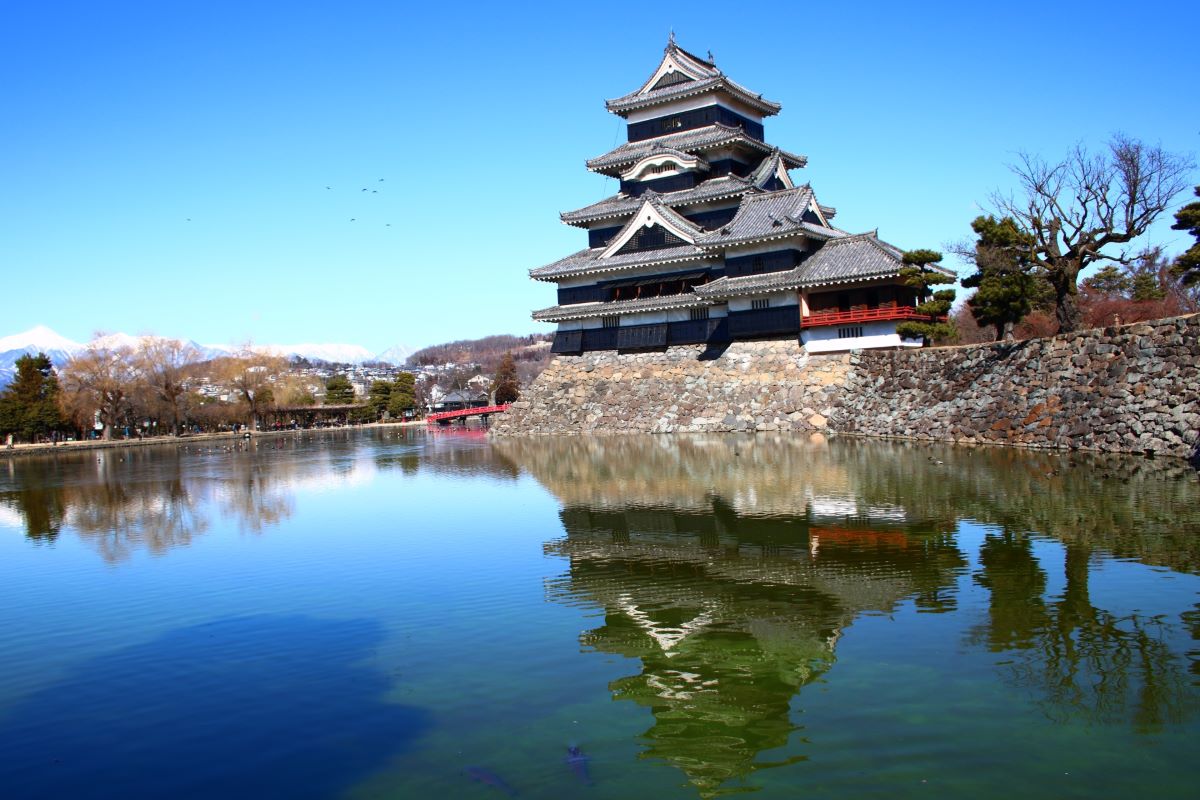 The castle grounds are maintained as a park, and with the Northern Alps in the background, it offers a beautiful seasonal view.
The castle tower as it was in the tumultuous Warring States period still stands tall and is considered the oldest castle tower in Japan.
The stairs to the castle tower are steep, but once you reach the top, you can enjoy a panoramic view of Matsumoto as well as the Northern Japanese Alps.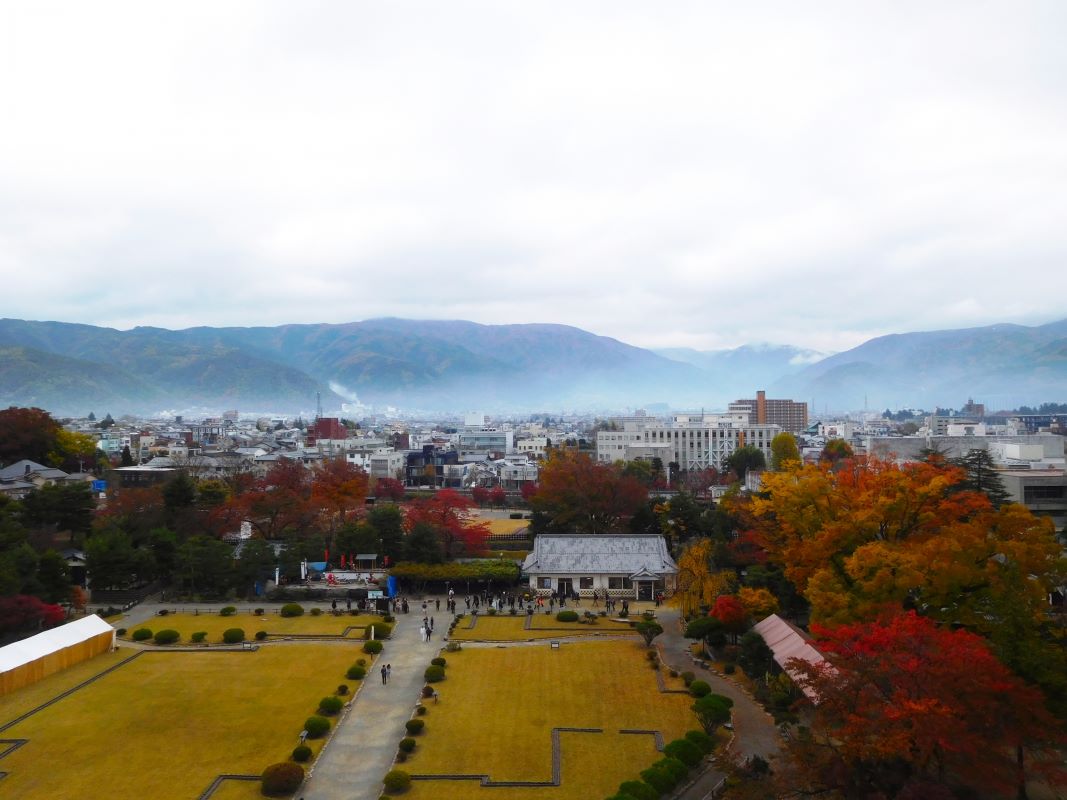 The castle is also the site of many events such as the always popular Night Cherry Blossom Viewing Party and the Moon Viewing Party.
Matsumoto City Museum of Art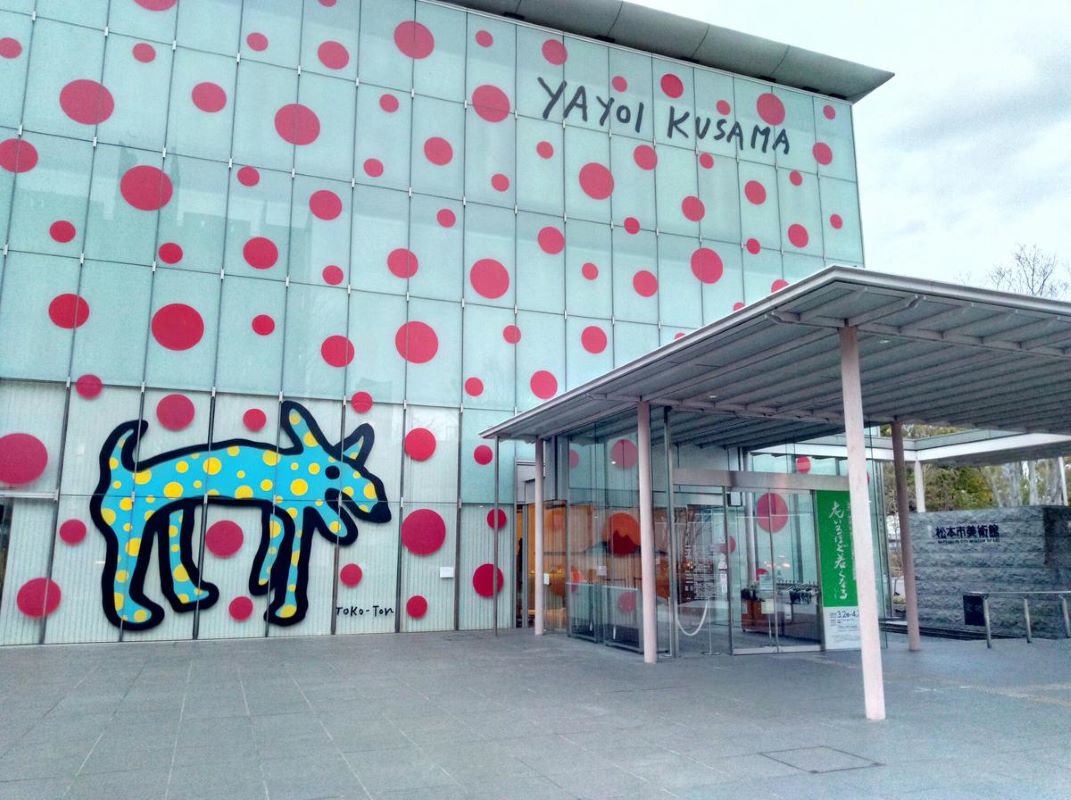 The totally unique Matsumoto Museum of Art is an open art museum loved by travelers and local residents.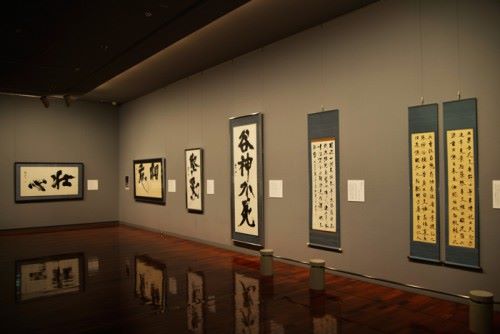 Its motto is a place for appreciation, expression, learning, and exchange. In addition to exhibiting an impressive catalog of works by Matsumoto-born artist Yayoi Kusama, the museum also has galleries dedicated to other local artistic giants Nobuyama Kamijo and Kazuo Tamura.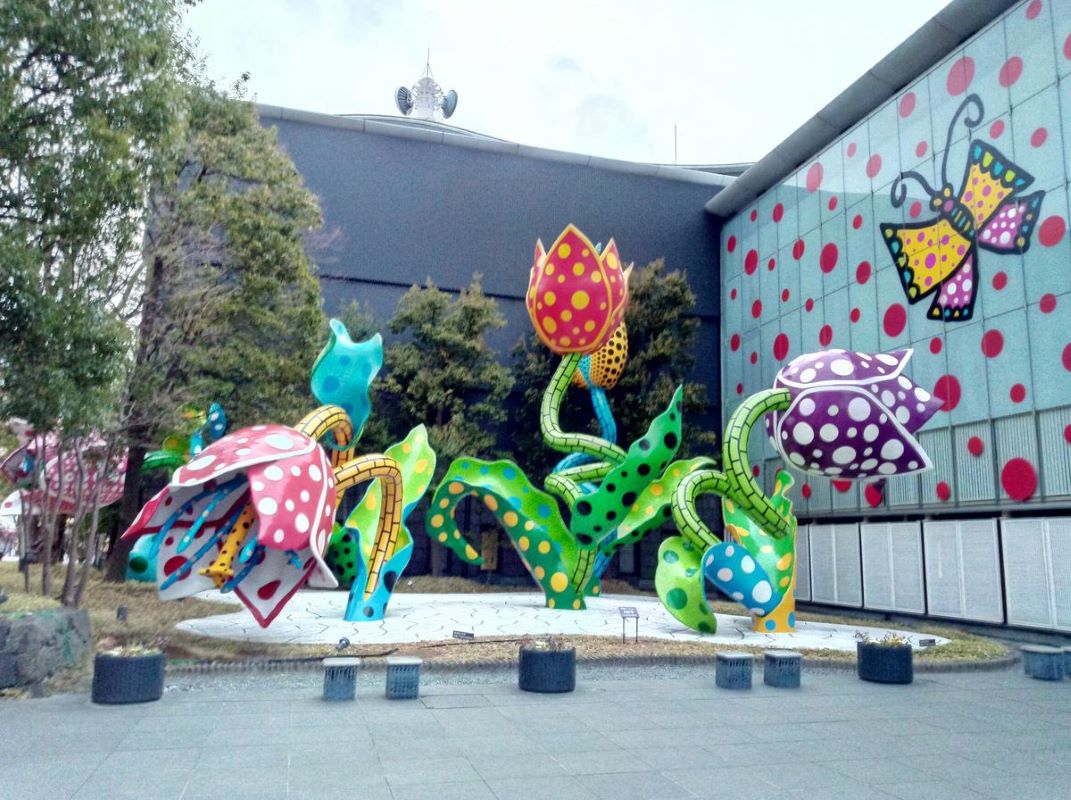 In addition to the highly recommended permanent collection, various special exhibitions are held throughout the year.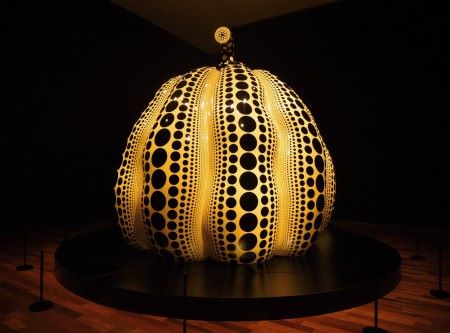 The famous yellow Giant Pumpkin is also on display in the museum
The brash tulip design with polka dots is the trademark of this museum
The polka dot vending machines outside the museum were designed by Kusama and are very cute.
There's an impressive gift store with some great items.
Yohashira Shrine
Yohashira Shrine is located in downtown Matsumoto on the south side of Matsumoto Castle, at the west end of Nawate Street.
As the name implies in Japanese, there are four deities that guard the shrine. And not just any old spirits. These are the big wigs in the world of Japanese deities including nonother than the Sun Goddess herself, Amaterasu no Oomikami.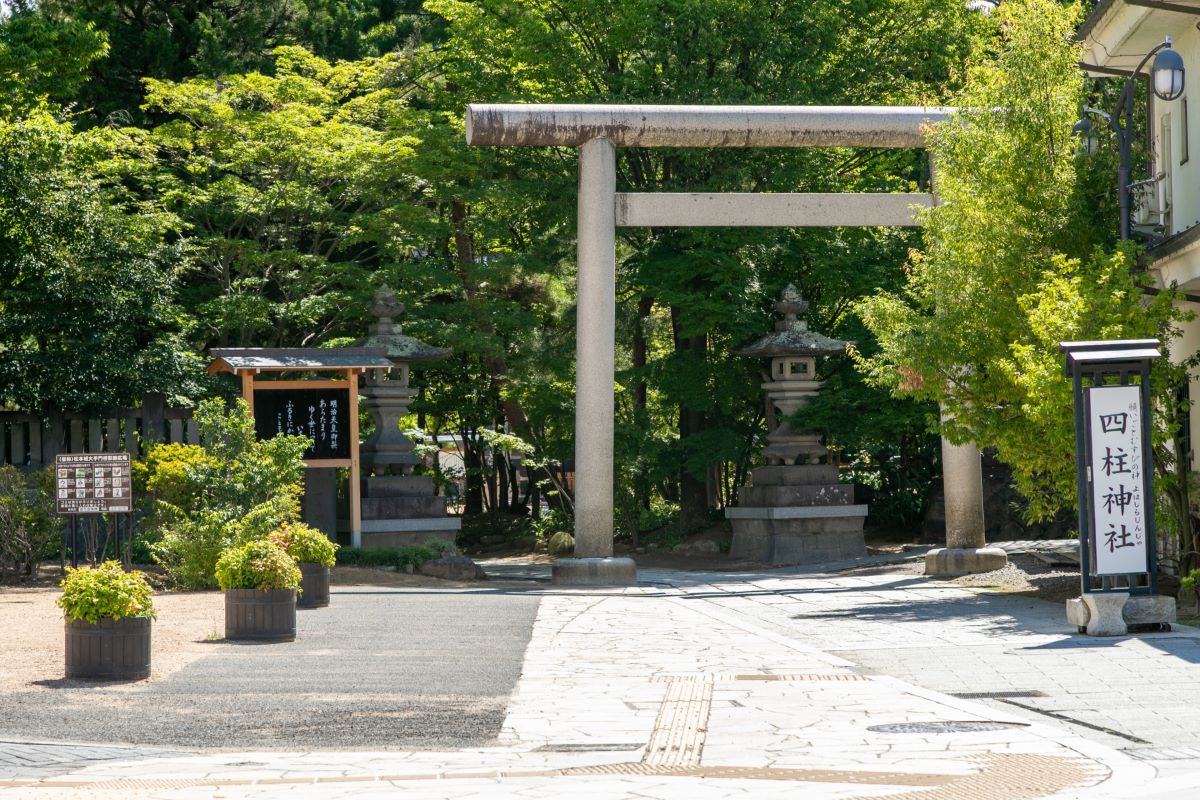 The four gods like all hard-working Japanese take their jobs seriously and have the following roles: God of Gods, the God of Connecting Things, the God of Connecting People, and the God of Bringing Fate. The beautiful shrine is therefore revered by the local community as a shrine with miraculous power to grant any and all wishes.
So when you come to Matsumoto bring some coins head over to Yohashira Shrine and make a wish. It just might come true.
Nawate Dori Shopping Street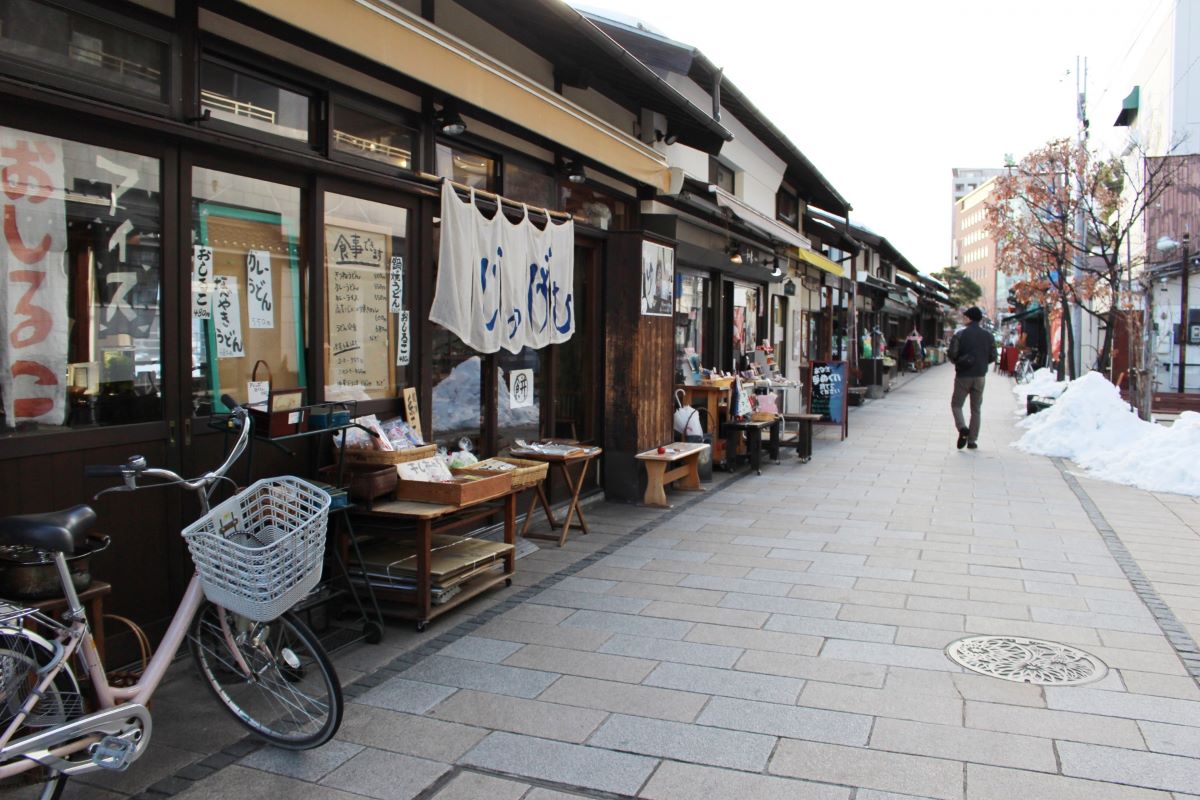 The Samurai era Nawate-dori Shopping Street is great to walk along and among other things a sacred place for frog lovers. Statues with frog motifs are set up on street, eloquently indicating that this is a shopping street for frogs. But don't worry, humans are allowed to.
Look out for the Frog Shop that is appropriately named RiBBiT. This store is so popular that people come from far and wide to visit it in search of rare frog goods.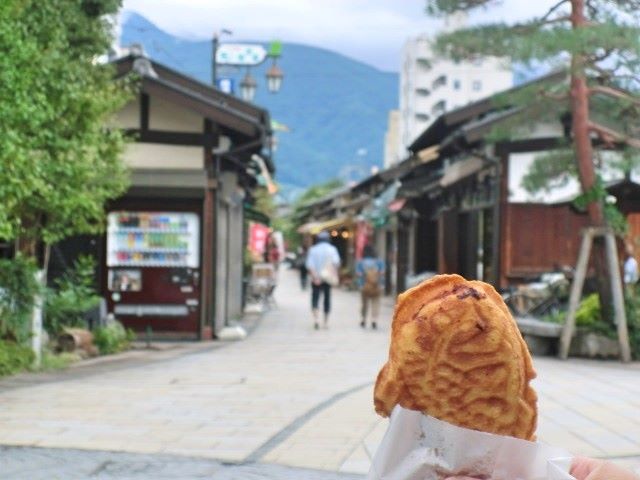 And of course, there's also the  Matsumoto Frog Festival held on Nawate Street in June every year. Word is it's a bit of a strange but interesting festival so If you like frogs mark it down on your calendar.
Nakamachi Street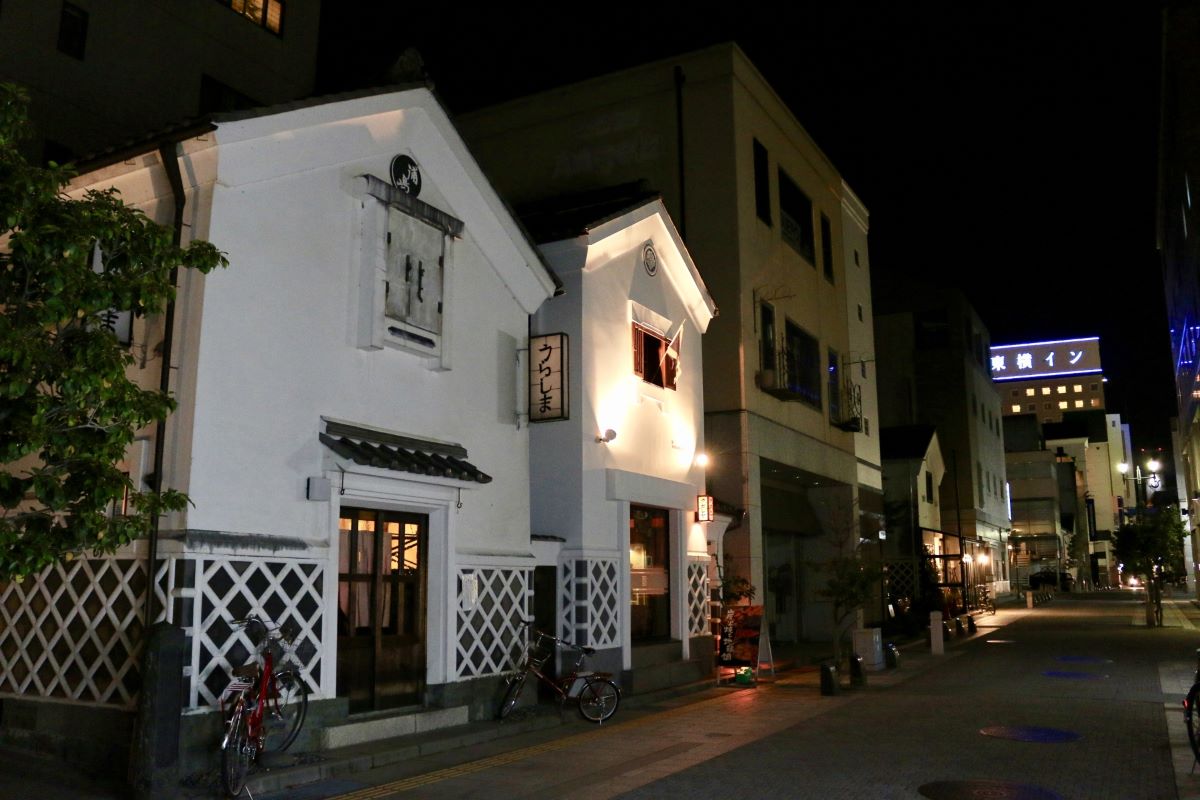 Nakamachi-dori Street, a fascinating remnant of the wholesale district with a charming atmosphere and a great place to take a stroll.
The street which is right next to Nawate Street is an elegant road with remnants of a wholesale district for sake brewers and kimono dealers.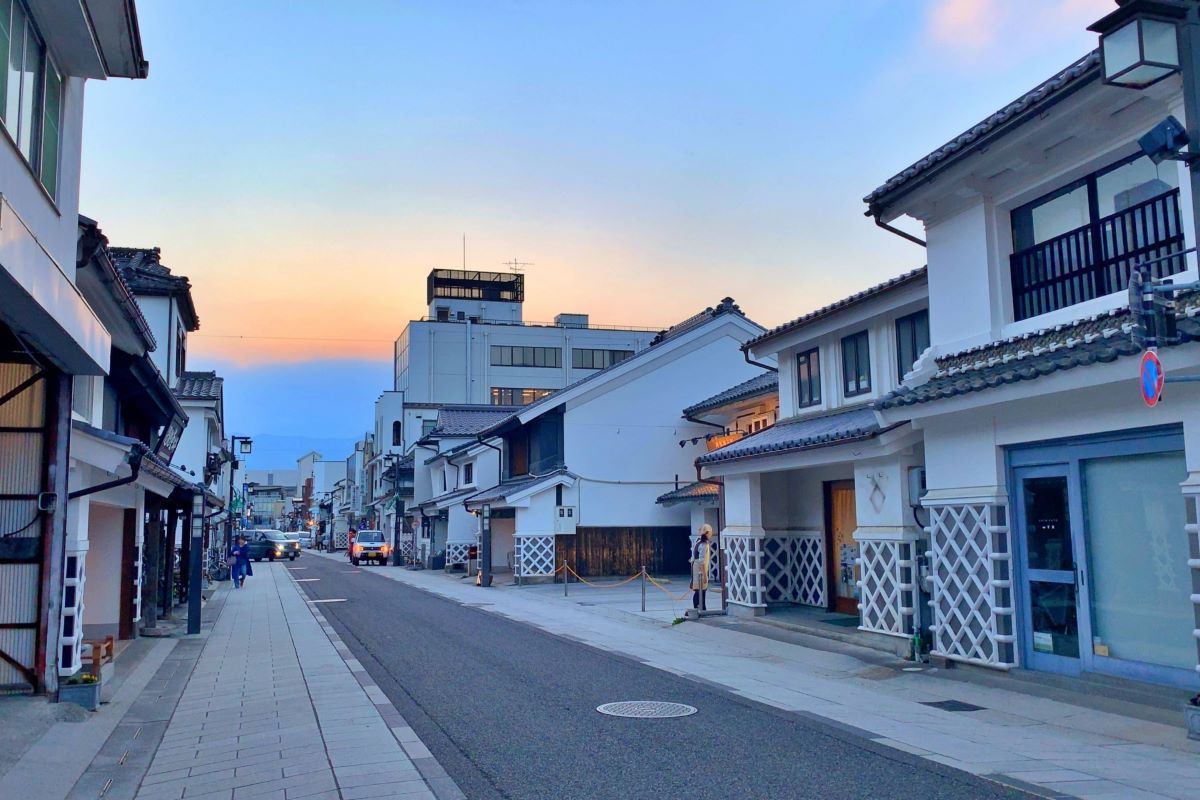 This street is one of the most historic in Matsumoto, and just walking along it is like stepping back in time.
Matsumoto Timepiece Museum
This unique and intriguing museum exhibits a collection of about 110 clocks and watches. The hypnotizing sound of ticking clock hands can be heard as soon as you step into the Matumoto Timepiece Museum.
Each clock is carefully maintained so that it can keep ticking along and there is a great variety of timepieces.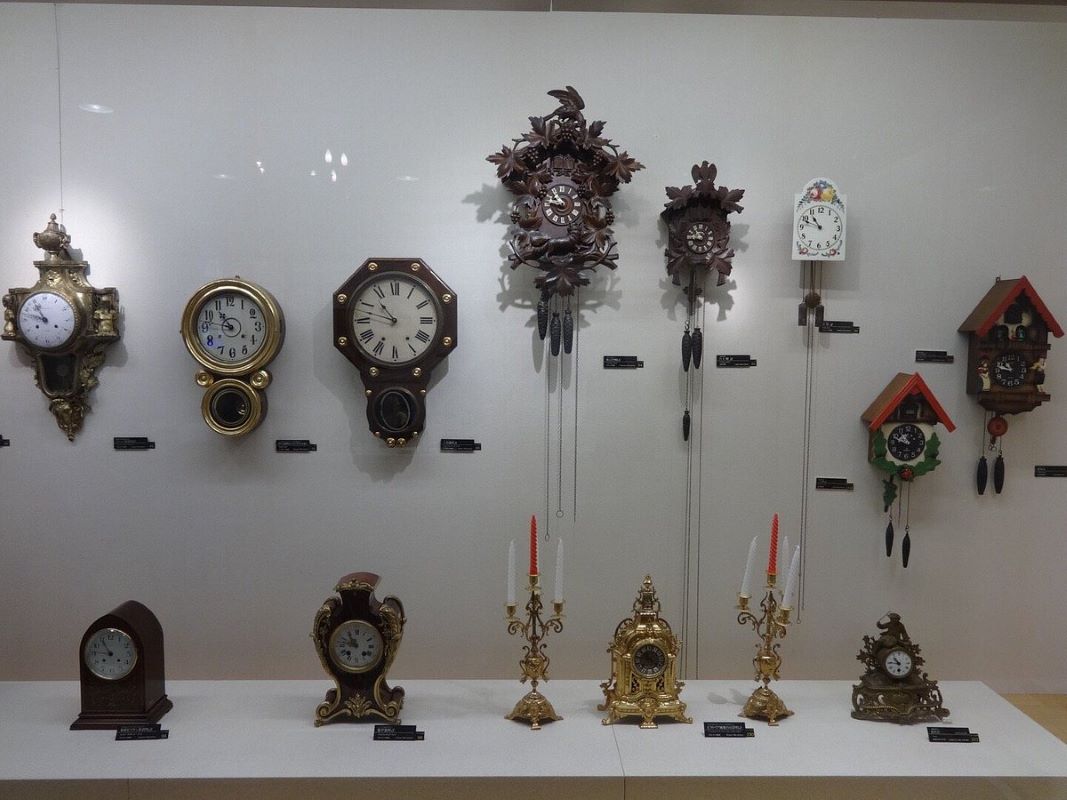 There are many unique clocks that can only be seen here. Since it is in an easy-to-access location not far from the Matsumoto station a visit will be well worth your time.
Former Kaichi School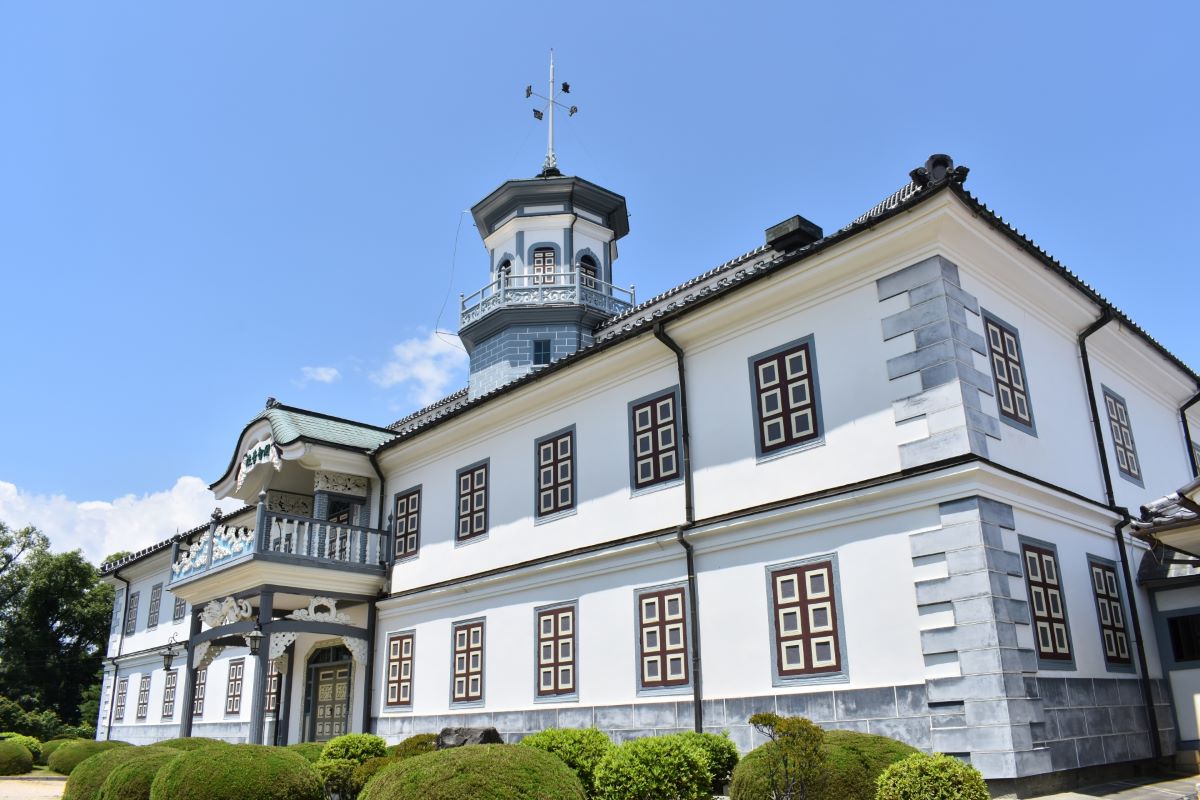 This fascinating building is one of the oldest elementary schools in Japan and was used as a school from 1876 to 1963.
The white and blue building, which represents the Meiji era's eye-catching, quasi-Western style architecture, is characterized by its towering octagonal tower in the center and windows with imported diamond-shaped glass.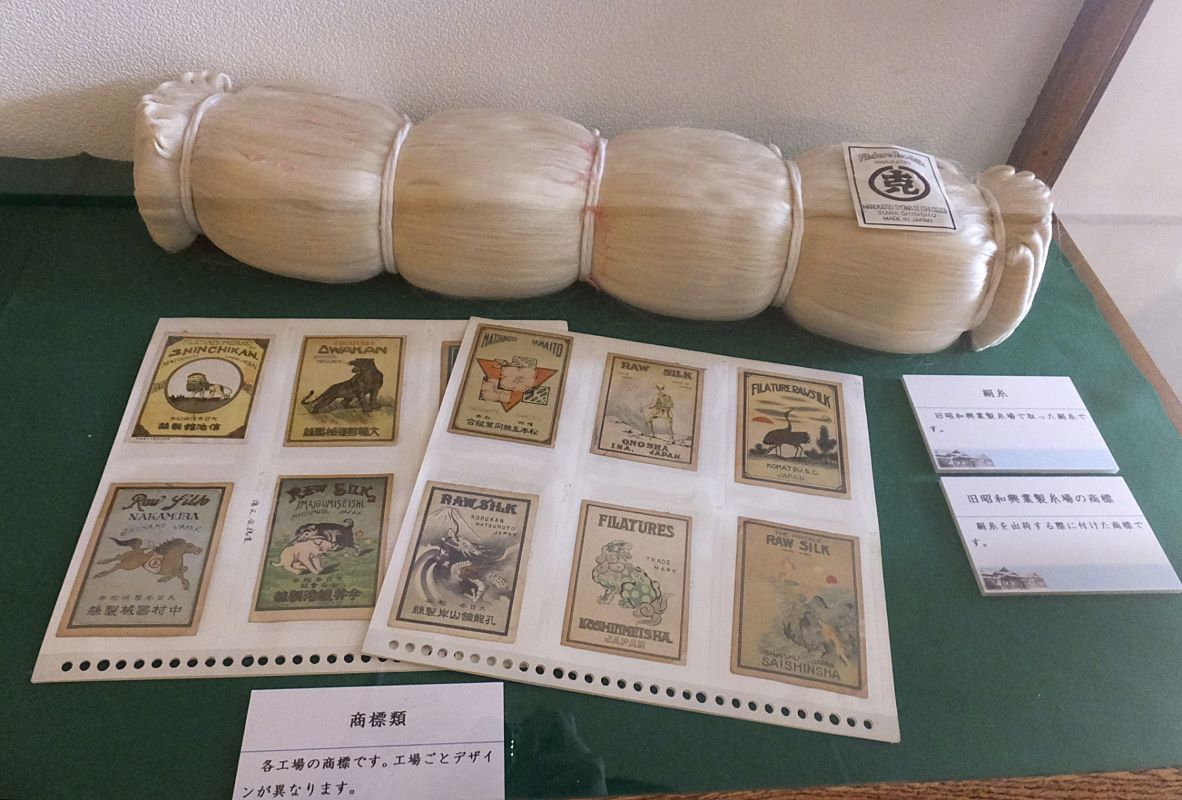 Today, the building serves as an educational museum, preserving and exhibiting a huge amount of educational materials from the Edo period to the present.
Daio Wasabi Farm
The fun and unique Daio Wasabi Farm, which utilizes the crystal clear spring water from the Northern Alps, boasts the largest wasabi farm in Japan.
Here you can enjoy strolling around the picturesque farm looking at the beautiful wasabi fields and running spring water.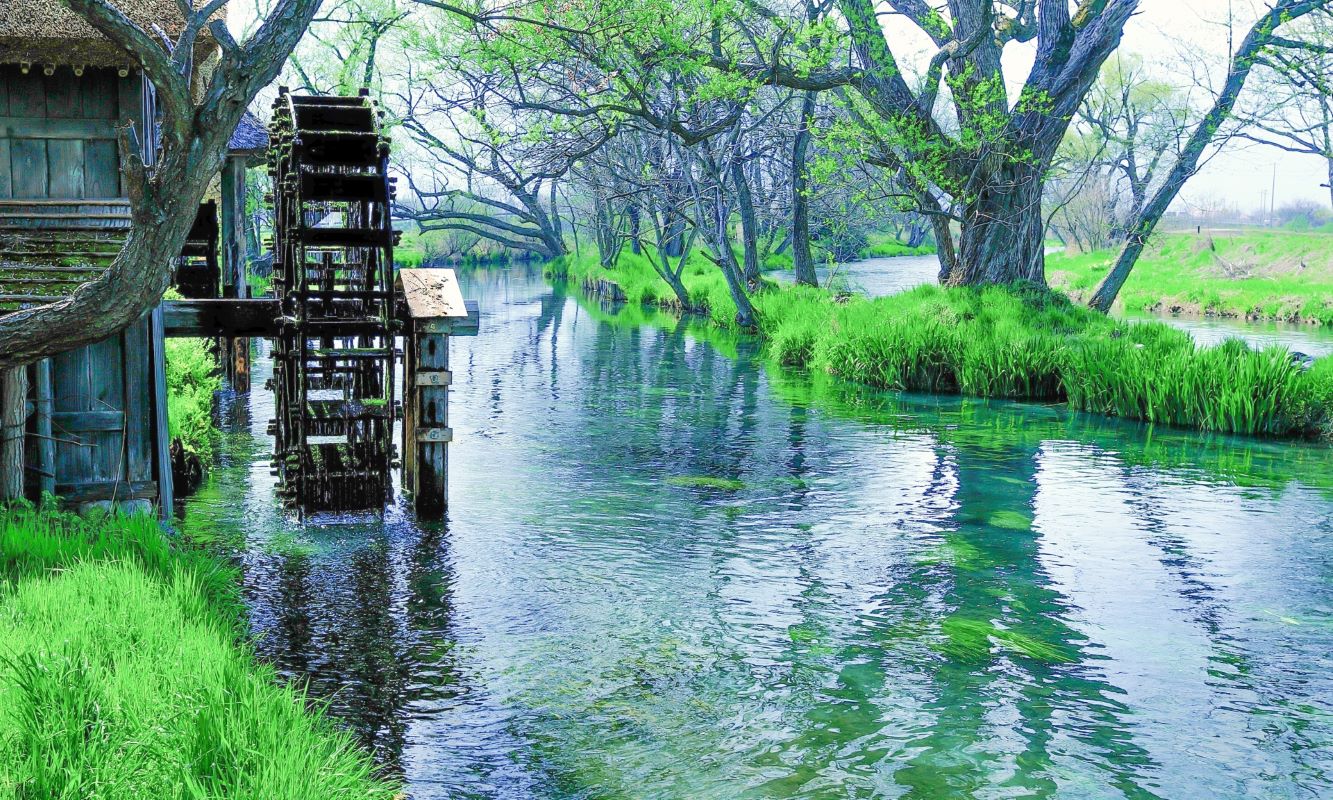 The peaceful and elegant white wasabi flowers are at their best from mid-March to April.
There's also a cafe where you can try a number of Wasabi flavored concoctions such as:
Wasabi Icecream
Wasabi Curry
The classic: Soba noodles and Wasabi
Japan Ukiyo-e Museum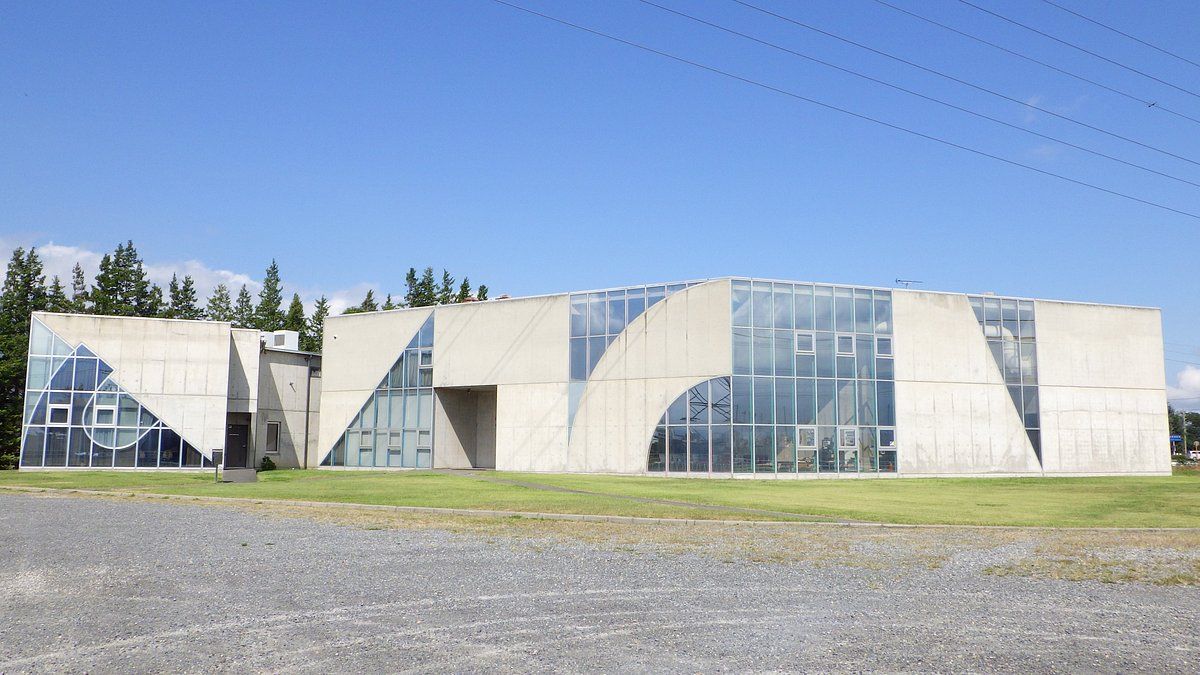 The comprehensive Japan Ukiyo-e Museum boasts the world's largest collection of Japanese woodblock prints from the 19th century.
The impressive and unmatched collection of woodblock prints began with the collection of Heisuke Yoshiaki Sakai, the sixth generation of the Sakai family.
The Museum was then established in 1982 by Tokichi, the tenth generation, to pass on to future generations a valuable collection of Ukiyo-e including extremely rare hand paintings and fascinating printed books that have been collected for over 200 years.
Agata no Mori Park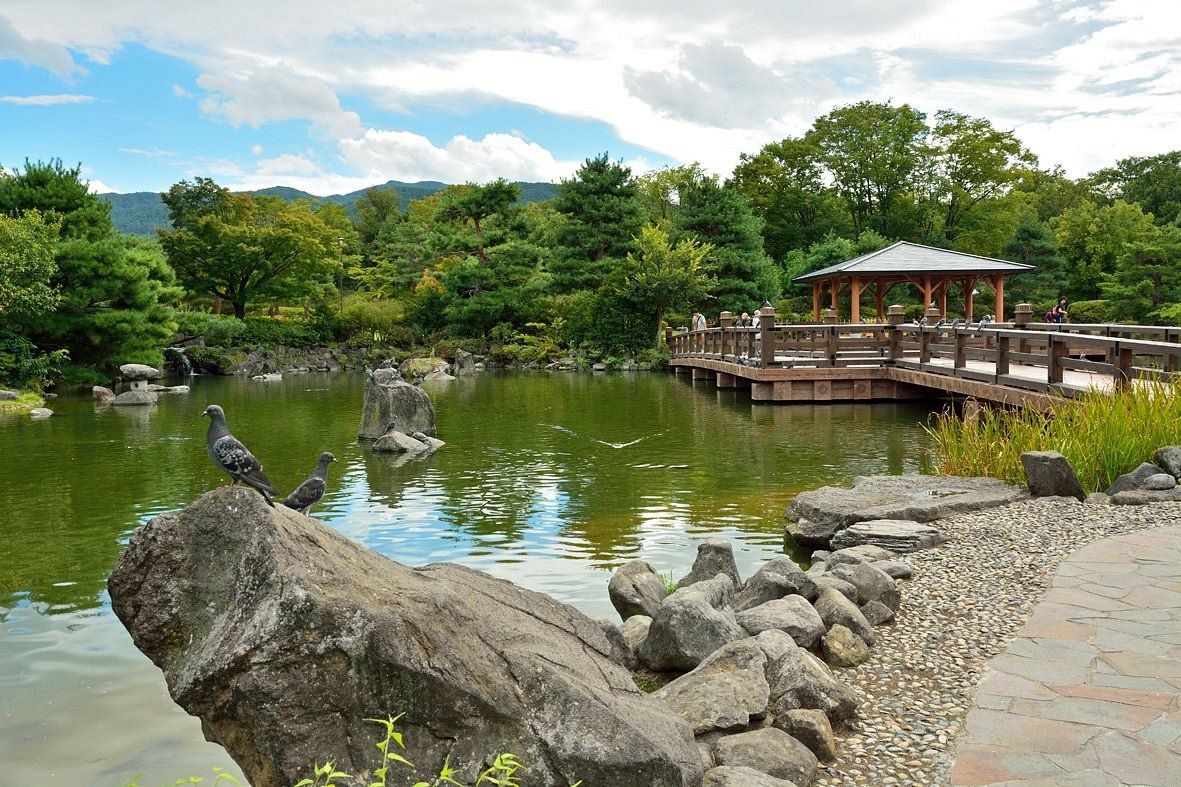 Next on our list of the best things to do in Matsumoto is the wonderful Agata no Mori Park.
This medium-sized park is surrounded by Himalayan cedar and zelkova trees and has a nice central pond with a Japanese-style garden.
It is a 20-minute walk from JR Matsumoto station or an 11-minute bus ride. It's not too far from the Art museum so it would make a nice place to visit after that.
Asama Onsen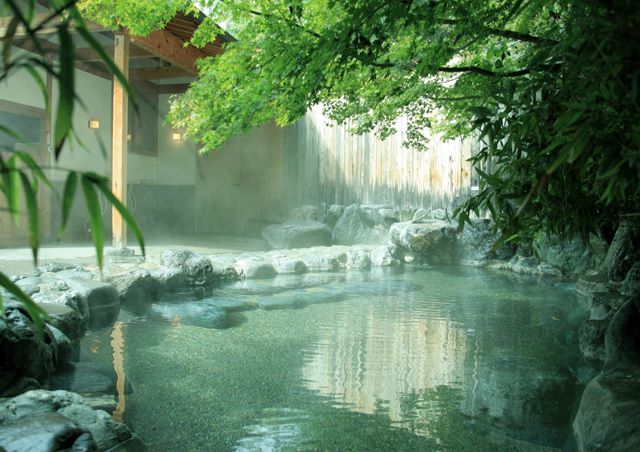 Asama Onsen is a tranquil onsen town just next to Matumoto. It dates back to the Asuka period (1300 years ago), and it is none other than the "hot spring of Tsukama" mentioned in the Nihon Shoki, the oldest history book in Japan.
Successive generations of Matsumoto feudal lords, including the mighty Hojo clan, who held the domain in the Kamakura period, frequented the area and loved nothing more than a dip in the healing waters after a hard day of domineering and conquer.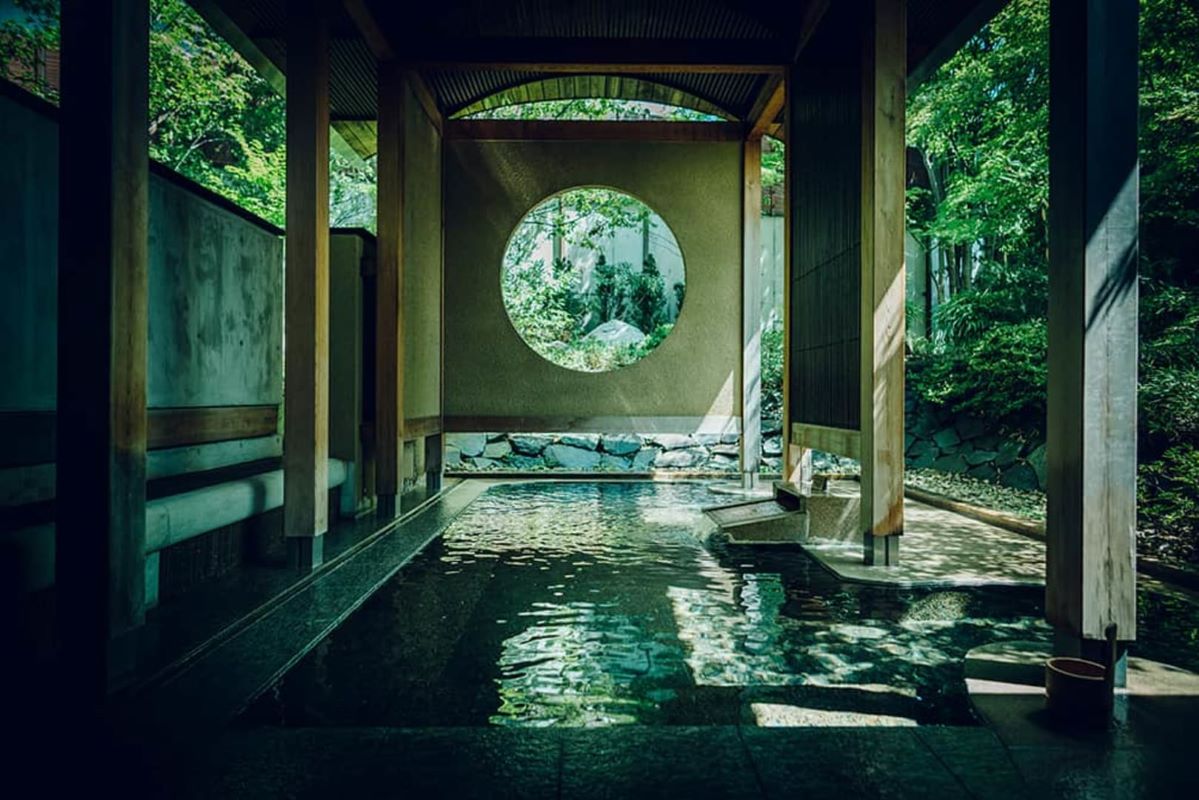 The invigorating spring water is an alkaline spring said to be effective in beautifying the skin, known as a "Bin-jin Yu" in Japanese.
In addition to the luxury bathing facilities, there are interesting galleries and delicious eateries in the retro-style hot spring resort area.
After a scrub and satisfying dip, a leisurely stroll around the area is recommended.
Hot Springs And Nature At Norikura Kogen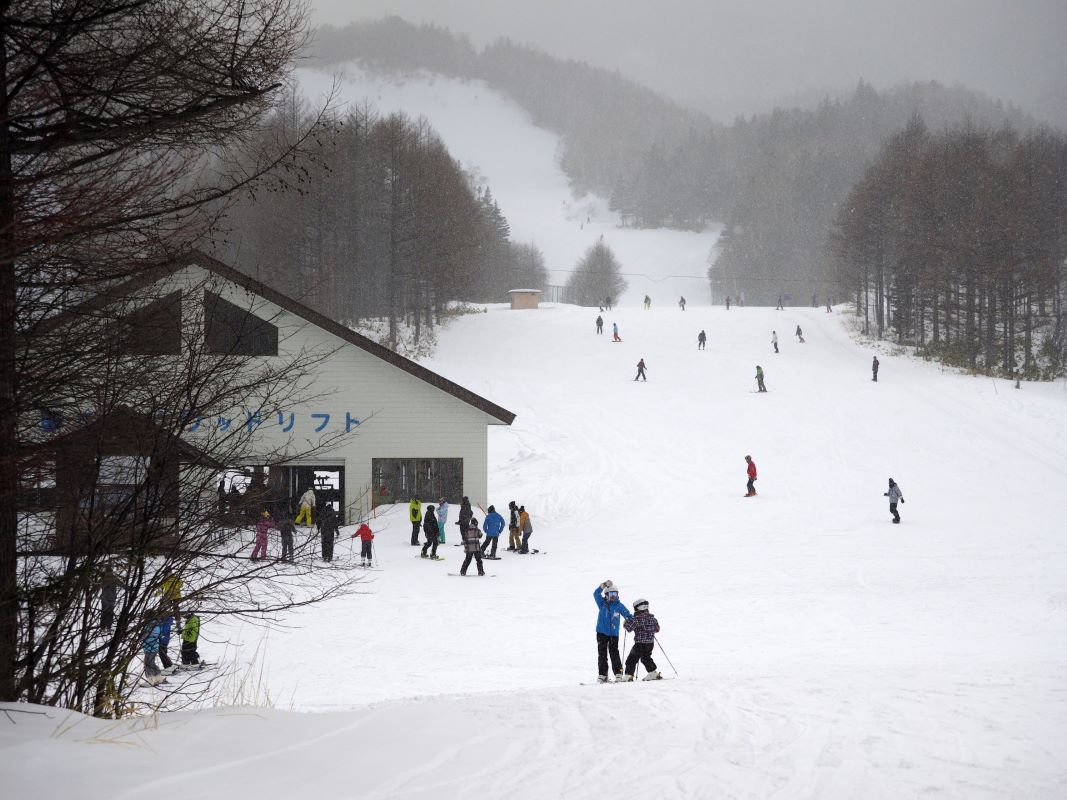 This highland wonderland of Norikura Kogen is on the southwestern edge of the Matsumoto region and is a breathtakingly beautiful natural area that has a great ski resort in the winter.
Here you can check out the skunk cabbages in spring, alpine plants in summer, bright red autumn leaves in fall, and icy scenery and snow activities in winter.
Norikura Onsen-Kyo has three relaxing hot springs, perfect for mountain climbers and visitors to kick back and relax after seeing the sights.
Kamikochi
Kamikochi is an absolutely stunning highland area west of Matsumoto. It is located in the southern part of the Northern Alps and is one of the most beautiful places in the world.
It is part of the Chubu-Sangaku National Park and is designated as a national special scenic beauty spot and a special natural monument.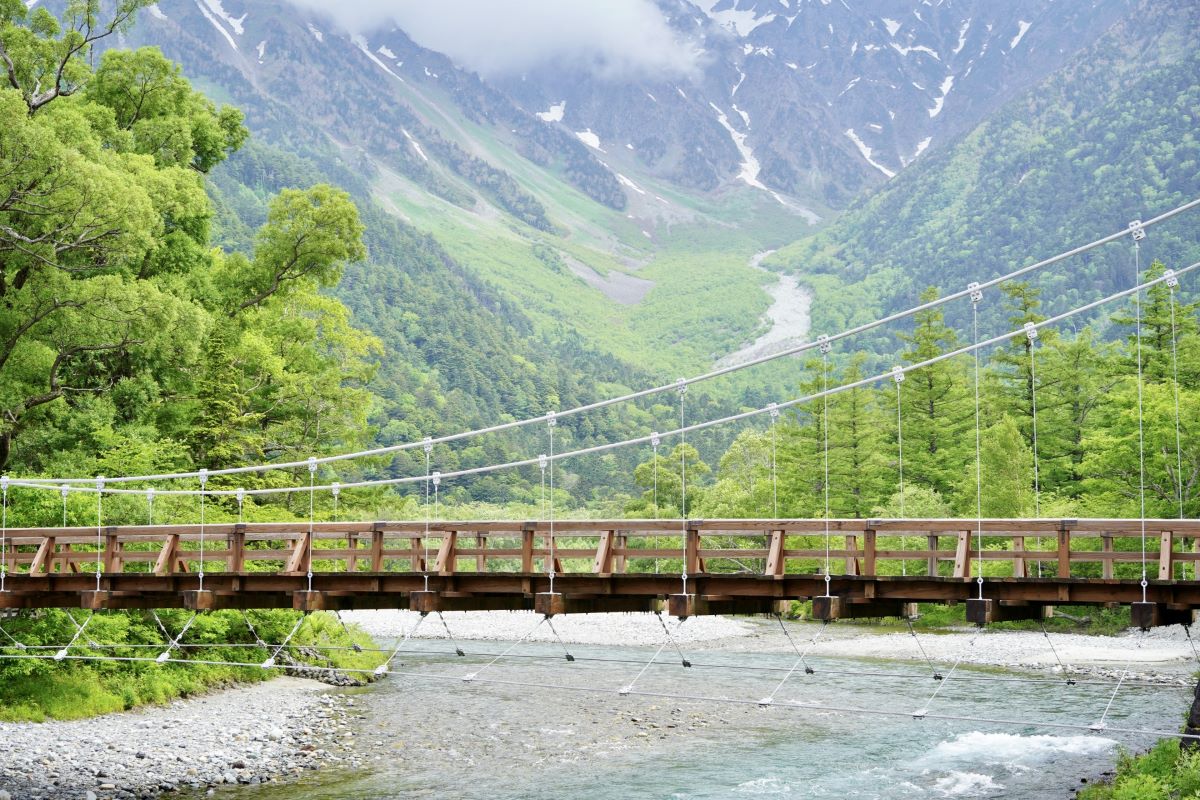 Kamikochi is a vast and rich natural environment, but the best place to see it is the famous Kappa-Bashi Bridge over the Azusa River.
The view of the Northern Alps from this bridge is spectacular, especially in the fall when the foliage turns a vibrant red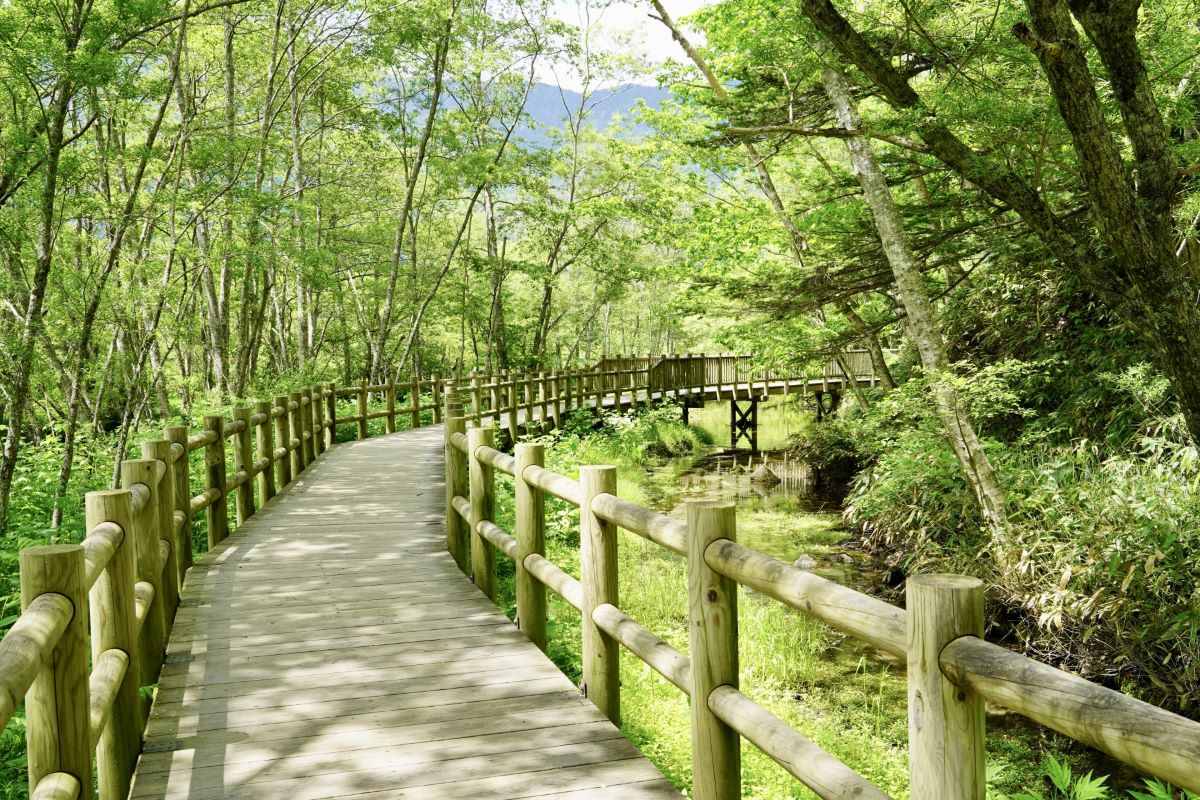 There are a number of large ponds in Kamikochi, such as Myojin Pond, Tashiro Pond, and Taisho Pond, which are also popular for their wonderful scenery woven with the surrounding nature.
On a clear day, their mirror-like surfaces reflect the surrounding mountains exquisitely.
Take Town Sneaker Bus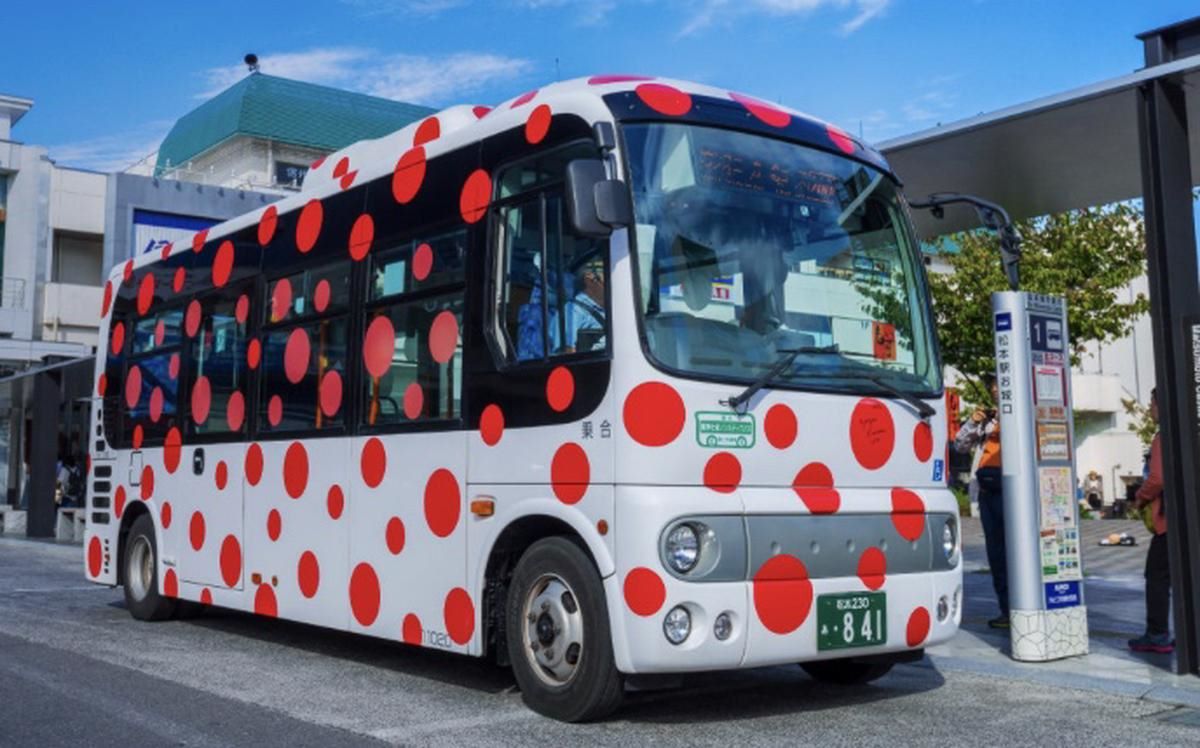 For those who want to experience all the best things to do in Matsumoto efficiently, the quirkily named Town Sneaker Bus will be your best friend.
This distinctive polka-dotted bus runs through the center of Matsumoto from Matsumoto Station and is a convenient way to get around.
The bus is divided into four different routes and each ride costs 200 yen for adults and 100 yen for children.
But we recommend getting a one-day pass which at just 500 yen for adults and 250 yen for children is a great deal.
More Things To Do In Matumoto
The's no shortage of fun and interesting things to do in Matsumoto and the Nagano Prefecture. Here are a few more things to do when you visit Matumoto Japan
See the Snow monkeys at Jigokudani Monkey Park
Hit the slopes at the Norikura ski resort
Learn all about making miso and the Ishii Miso Brewery
Live the alpine life and travel the Tateyama Kurobe Alpine Route