Otaru, the city of canals, is only a 30-minute train ride from Sapporo and can be visited on a day trip. It is especially recommended for those who want to enjoy the townscape with its many old-fashioned retro buildings.
There are many attractive sightseeing spots around the Otaru Canal, famous for its beautiful scenery. Kitaichi Glass (famous for its glass), Sakaicho Street (for shopping), and Triangle Market can all be visited within a 10-15 minute walk.
You can enjoy Otaru even without a car because of easy access from Otaru Station and Minami-Otaru Station.
Otaru Canal
Otaru Port developed as the gateway to the development of Hokkaido. The Otaru Canal was built in 1923 to allow barges to transport goods directly to warehouses.
After the development of the port, the canal's role came to an end, and after a dispute over its reclamation, it was reborn in its present form in 1986.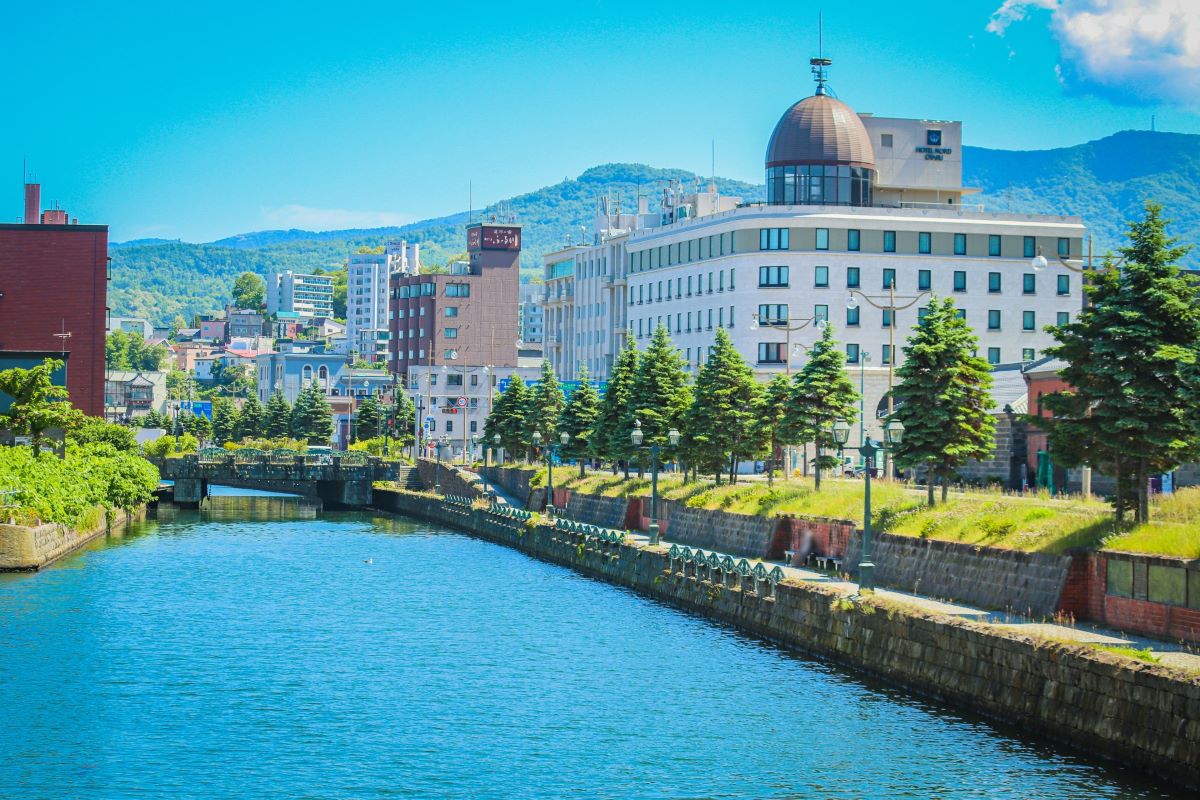 The walking path is illuminated by 63 gas lamps, and the atmosphere when lit up at dusk is romantic and different from that of the daytime.
The stone warehouses that still exist in their original form have been reused as restaurants.
The Otaru Canal Cruise is a popular sightseeing tour in Otaru. The cruise starts and ends at the Chuo Bridge, which is convenient for sightseeing in Otaru, and you can enjoy a 40-minute cruise guided by a unique captain.
Otaru Canal Cruise
For those who want to enjoy the sights of Otaru and its magical canal from a different angle, we recommend the Otaru Canal Cruise. You can enjoy a 40-minute cruise on a stylish small boat that blends in with the elegant townscape.
There are two types of cruises: the Day Cruise, which departs during the daylight hours, and the "Night Cruise," which departs after sunset. These guided tours by captains who know the canals inside and out are popular.
If seats are available, reservations can be made on the day of the cruise, but advance reservations are recommended. You will surely discover something on the canal that you cannot see just by walking.
Otaru City Museum
The Otaru City Museum is a museum where visitors can learn about Otaru's railroads and science.
50 railcars are preserved and on display, and there is also a planetarium and a science exhibition room. In summer, a steam locomotive is displayed outdoors.
Catch The Ropeway To Tenguyama For Breathtaking Views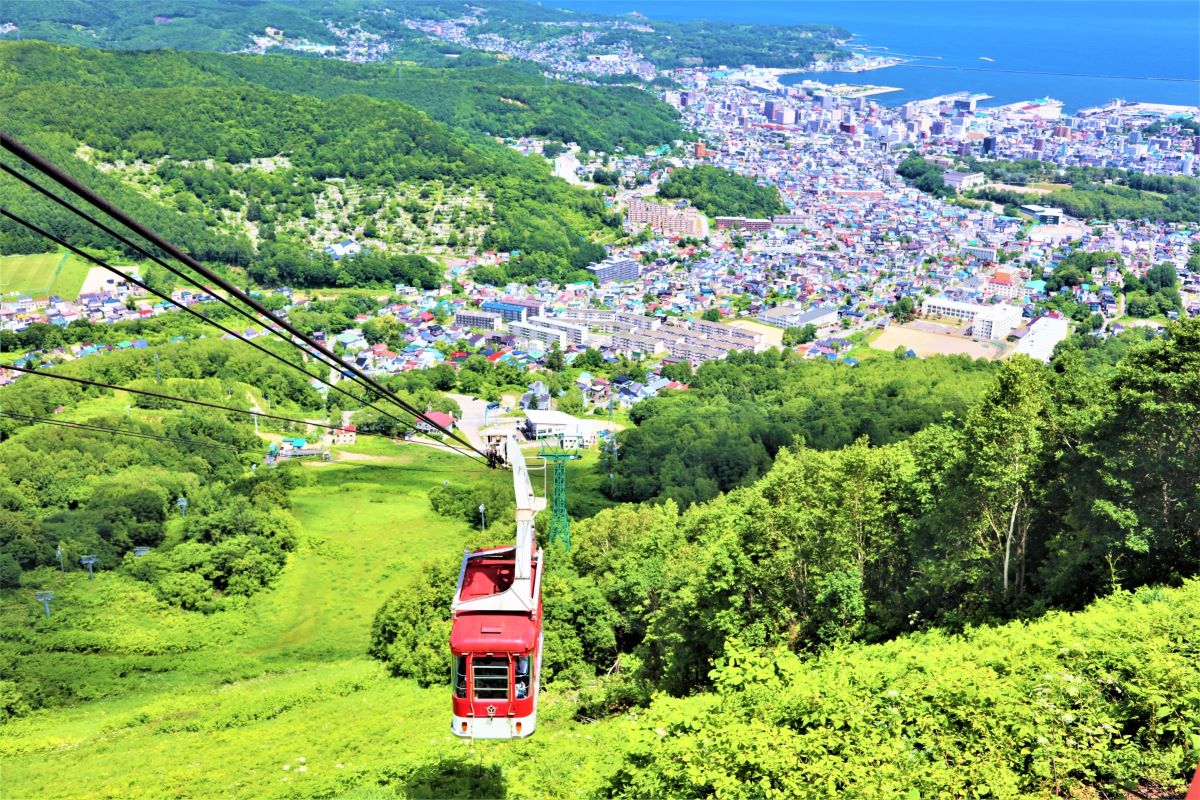 The next interesting thing to do in Otaru is Mt. Tengu. Tengu is known as one of the three most beautiful night views in Hokkaido, following Mount Hakodate (Hakodate City) and Mount Moiwa (Sapporo City), and is also a popular spot for skiing in winter.
The view of the city of Otaru and the beautiful Sea of Japan can be seen right after the Tengu ropeway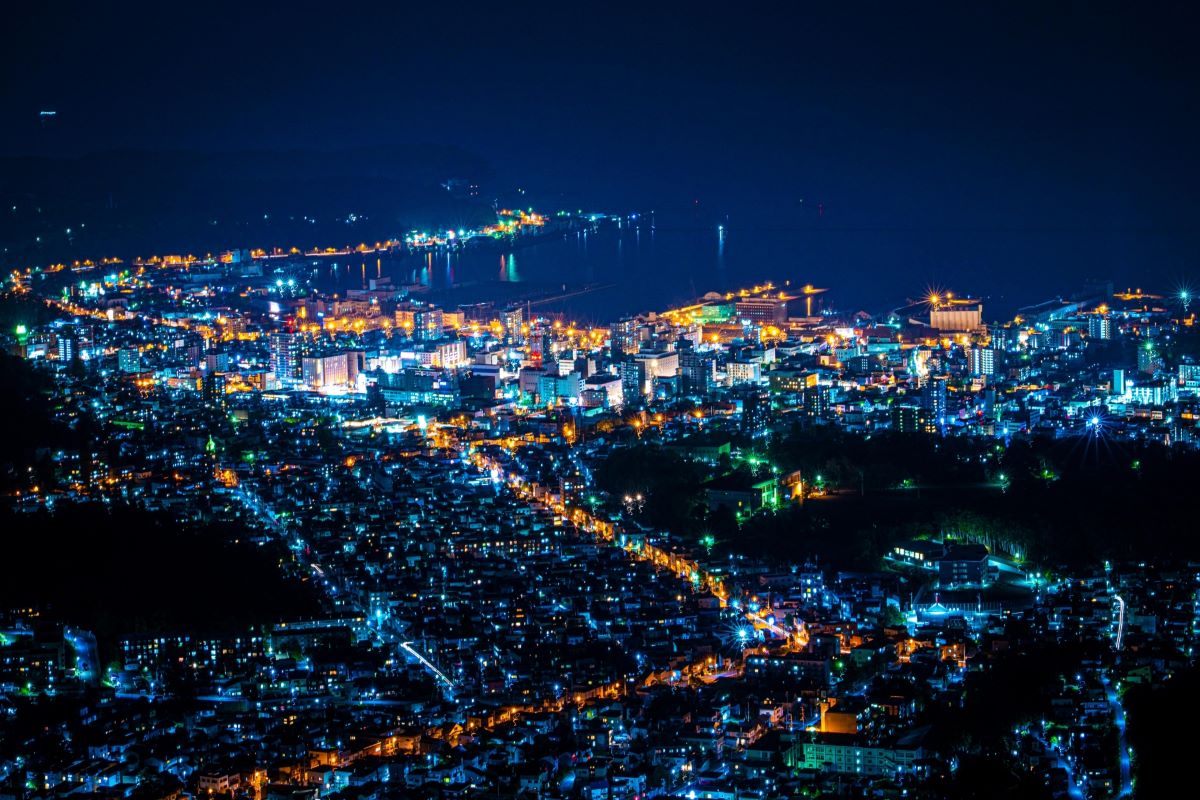 The spectacular view overlooking the city of Otaru is a must-see during your visit to Otaru! Not only the night view with the shining lights but also the change of scenery after sunset when the sky turns into a beautiful gradation is a must-see.
The best place to enjoy the view is the observation deck at the top of Mt. Tengu ropeway station, but there are also many other places to enjoy the view, such as the observation restaurant
A ropeway runs to the top of the 532-meter-high Mt. Tengu, which also has a ski museum, a tengu museum, and a chipmunk park. There are five observation decks at the summit, and the night view is popular. During the summer, the summit can be reached by car.
Access: It's around 20 minutes by bus from Otaru Station. Catch the Tenguyama Ropeway Line bus and jump off at the final stop last stop where you'll see the ropeway to your left.
Sakaimachi-dori
The best part of a trip to Otaru is the gourmet food and shopping. Sakaimachi Dori is located one street inland from the Rinko Line, which runs parallel to the Otaru Canal.
The 900-meter-long one-way street runs from the North Wall Street area, where the former Otaru Branch of the Bank of Japan is located, to the Mercure Crossing. The street  is lined with a variety of stores in old merchant houses.
The street is lined with stores of Otaru's representative glass crafts, such as Kitaichi Glass and Taisho Glass Museum. There are also many other general merchandise stores such as "Otaru Music Box Store" where you can take your time to browse through the goods and look for souvenirs.
There are also many famous sushi restaurants and seafood restaurants, making it a great place to find a restaurant for lunch. Famous confectionery stores such as Rokkatei, Hokkarou, and Lutao are also gathered here, so it is a good place to go on a sweet-tasting tour.
Most of the stores close in the evening, so it is recommended to visit while it is still light.
Access: 12 min. walk from JR Otaru Station.
Mercure Crossing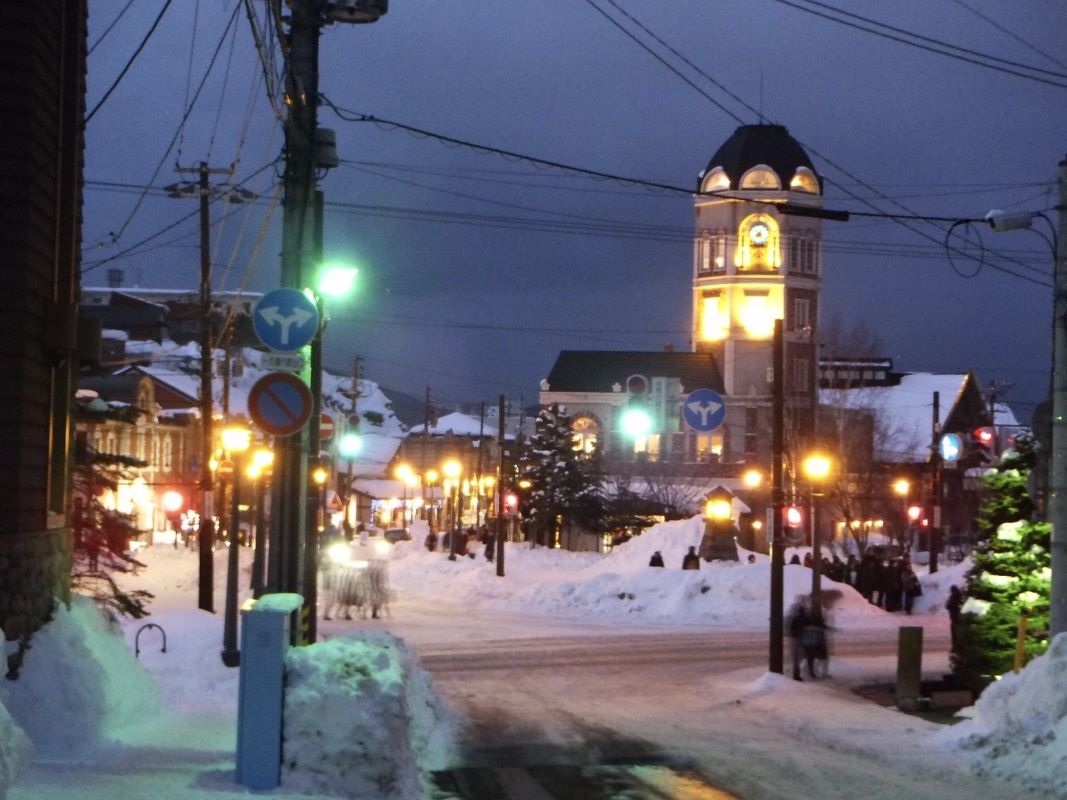 Sakai-machi Intersection, a five-way intersection that has become a tourist attraction, is located about 1 km from the southern end of the Otaru Canal toward Sapporo.
This intersection, commonly called the "fairy tale intersection," is always crowded with many tourists and is a popular spot in Otaru.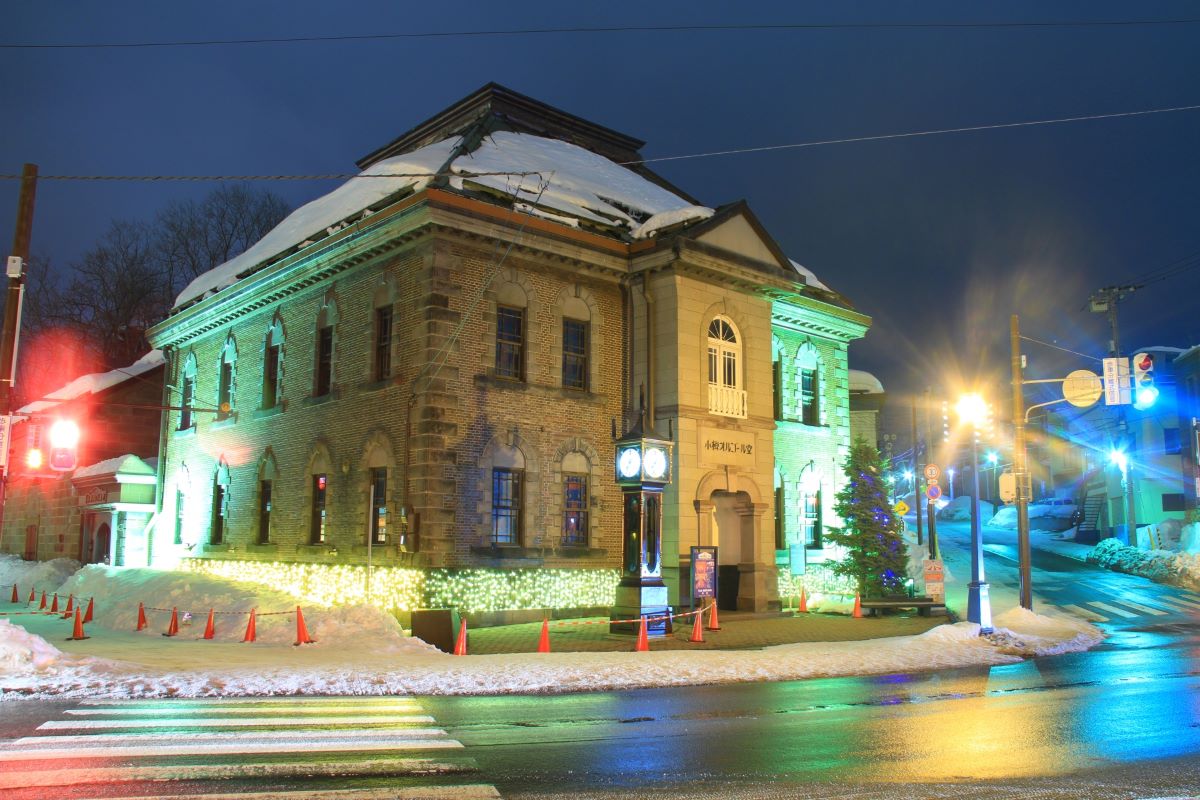 The Otaru Music Box Hall is located here, and in front of it is a plaza surrounded by Western-style retro buildings, steam clocks, and stone everlasting lights are among its specialties.
Glass studios, popular sweets stores, and souvenir stores that make use of historical buildings line the street, and the mixture of old and new makes the street a romantic road.
After the sunset, the lights were turned on and the atmosphere was different from the daytime, just like a European townscape.
Otaru Music Box Museum
This is a beautiful vintage music box museum located near the steam clock at the so-called "fairy tale intersection". The impressive building is made of brick, which is rare among the stone buildings in Otaru.
Inside the Otaru Music Box Museum, there are more than 3,000 types of music boxes with many interesting music boxes lined up with varying designs. There is even an unusual one in the shape of sushi, which is unique to Otaru, a city famous for its seafood.
The merry-go-round type music box is also wonderful. At the "Otaru Music Box Museum No. 2 Antique Museum" located just a short walk from the main building, concerts using pipe organs and antique music boxes are held. Listen to the special tones that can only be heard here.
Bank Of Japan Otaru Museum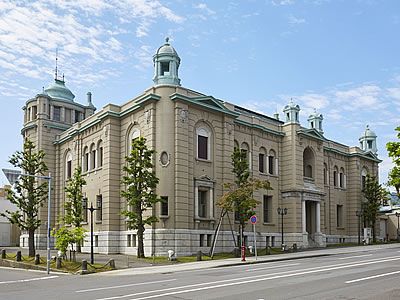 Inside this Museum you can learn about the financial history of Otaru, that once referred to as the "Wall Street of the North".
Inside the museum, there are easy-to-understand explanations about money and finance such as "History of the Bank of Japan" and "Explanation of the Former Otaru Branch" in addition to a reproduction of "Wall Street in the North.
You can also visit the actual vault, which will make you feel like a banker.
The building, with its massive masonry and finely decorated exterior, was designed by Kingo Tatsuno, who is known for the iconic Tokyo Station building.
LeTao main store
The beautiful building with a tower that stands at the fairy tale intersection is Otaru's representative confectionery store, Rutao Honten.
The name of the store, LeTAO, is an unusual combination of the first letter of "La Tour Amitie Otaru," which means "Dear Otaru's Tower" in French, and "Lutao," which means Otaru from the opposite side.
If you ask any cake lover what they want to eat in Otaru, they will no doubt say Lutao's cheesecake "Deubre Fromage".
Even though it is now sold at other branches in Otaru, at airports in Hokkaido, and by mail order, it is always crowded with people who want to try it freshly made at the café in it's original store.
The "Deubre Fromage" consists of two layers of cheesecake: a soft, melt-in-your-mouth rare cheesecake and a moist, rich baked cheesecake.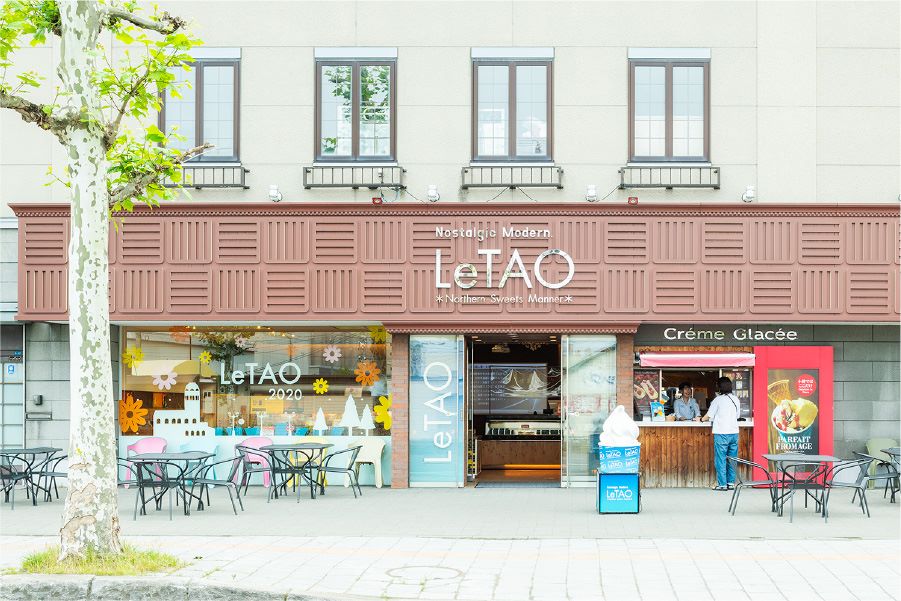 The rare cheese portion is made with fresh cream made from Hokkaido milk and Italian mascarpone cheese, while the baked portion is made with richly flavored Australian cream cheese. You could say that it is well and truly an international cake, literally.
Kitaichi Glass Building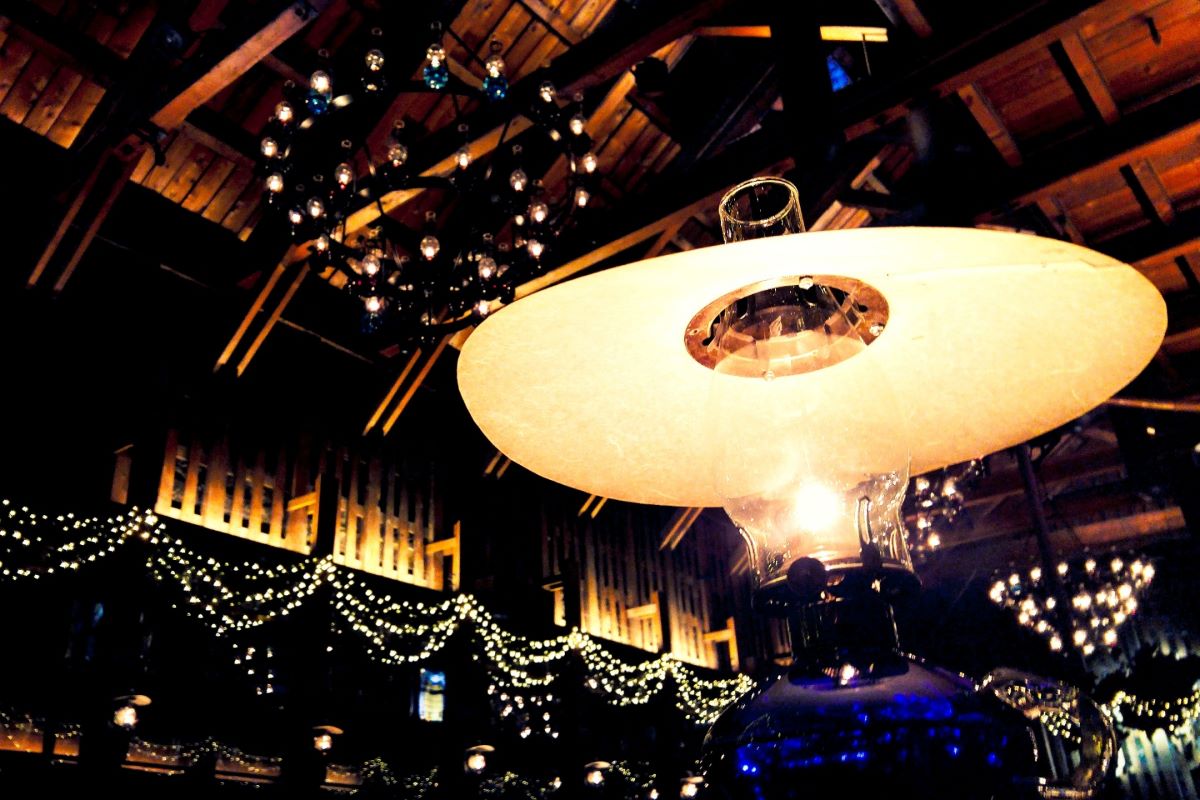 This store has established the image of Otaru as a glass town. Each floor has a variety of glass products with a mind-boggling variety of themes.
Tableware and animal figurines with motifs of Hokkaido's nature seem to be popular, and if you have ever wanted glass sushi, here's your big chance to finally acquire it.
Otaru Aquarium
Otaru Aquarium is an aquarium where visitors can observe the ecology of more than 250 species of animals and fish up close at any given time.
A variety of shows are very popular, including powerful performances by dolphins and Steller's sea lions, and "Penguin Excursion to the Sea," in which penguins walk from the breeding space to the sea.
A Hokkaido Chuo Bus runs from JR Otaru Station to the aquarium.
Tanaka Sake Brewery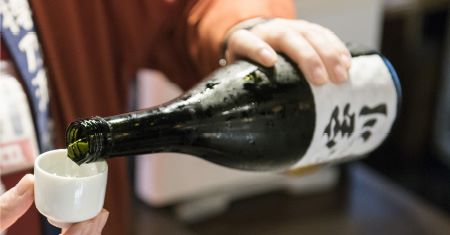 Kamegokura is the production facility of the Tanaka Sake Brewery, Otaru's representative Otaru sake brewer, which produces Otaru's local sake, "Seishu (refined sake) Baogawa.
Tanaka Sake Brewery was founded in 1899 and has a long history of Otaru sake brewing that continues to this day. The distinctive turtle-shaped Brewery building offers free tours and tastings which is one of the best things to do in Otaru, especially if you are a sake lover.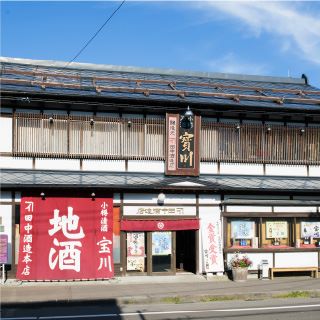 The Tanaka Sake Brewery's main storehouse, which is separate from the Kekko-gura, was built in 1927 and is designated as a historical building by Otaru City.
The historic main store also offers sake tasting, which is recommended for those who love sake.
Access: 10-minute walk from Minami-Otaru Station
Otaru Beer
This is a fantastic German beer store that fits perfectly with the atmosphere of Otaru. Since the beer is brewed in the brewery, you can take a tour of the brewery or just visit the German pub-like atmosphere.
It is a restaurant where you can drink authentic local beer located in the old brick warehouse district.
The restaurant has a high ceiling, giving it a spacious feel, and the seating is well-spaced. The brewing and storage tanks can be seen up close, so you can get a sense of anticipation even before you start drinking.
Many of the dishes are matched with beer, but the sausages and sauerkraut went well with them. A very nice atmosphere is typical of Otaru Canal.
There are several types of beer available and the staff, who can speak some English are friendly and can help you choose if you tell them your preference.
Otaru Art Village
Otaru Art Village is the collective name for three museums that utilize historical buildings to exhibit and showcase outstanding art and craft works from Japan and abroad.
Stained Glass Museum
The Stained Glass Museum exhibits church stained glass made in England about 100 years ago. Enjoy the beautiful space of light.
Nitori Art Museum
Nitori Art Museum is the main facility of Otaru Art Village. Visitors can enjoy a diverse collection of Japanese and foreign paintings, sculptures, stained glass, glass crafts, etc. all at once.
Otaru City Art Museum
The Otaru City Art Museum has a small collection of both Japanese and Internation works.